Billy Cooch, P.G.
Principal Geologist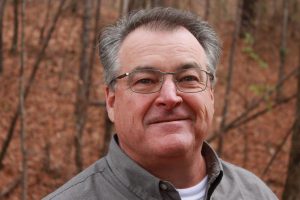 Billy Cooch founded Highland Technical Services, Inc. in 1998 after 15 years as an environmental and geologic professional. Prior to that, he served several environmental services and engineering firms in a range of roles — including principal geologist, vice president and manager of environmental services and environmental geologist.
Billy specializes in groundwater investigation, hazardous waste management, RCRA investigations, voluntary cleanup programs, remedial systems design and implementation, Environmental Site Assessments, erosion control and underground storage tank management.
Billy earned his Bachelor of Science degree in Geology at the University of Alabama at Birmingham. He is a Registered Professional Geologist in Alabama, Tennessee and Kentucky.
A member of the American Foundry Society and the Birmingham Chapter of EO (Entrepreneur's Organization), Billy serves on the Alabama Board of Licensure for Professional Geologists and as the President of the Alabama Chapter of the Solid Waste Association of North America (SWANA). He is also a member of the Rotary Club of Cullman, and serves on the Board of Camp Fire Alabama.
In his spare time, Billy enjoys family time at the lake — as well as hunting, fishing and golf.
In his own words:
After more than 25 years in this business, I still get tremendous satisfaction from seeing our clients benefit from the work we do. And on a personal level, nothing at the office makes me happier than watching our people develop as professionals while still maintaining an emphasis on the family atmosphere and work/home balance that we made a founding principle at the firm, in 1998.
Judith Pike, P.E.
Senior Project Engineer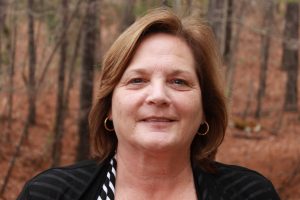 Judith Pike joined Highland Technical Services in 2012. She has worked as a civil/environmental engineer since 1993, and has broad experience in hazardous and special waste, construction management and oversight, soil and groundwater investigations for underground storage tanks, United States Army Corps of Engineers programs, and industrial, municipal and commercial facilities.
Judith also has extensive experience in environmental due diligence for commercial real estate investment trust portfolios, industrial acquisitions and other real estate concerns. She is a licensed asbestos inspector, management planner and abatement designer. She also holds credentials as a lead-based paint project designer — and training credentials as both a lead-based paint and asbestos supervisor.
Judith attended Tulane University, and earned her Bachelor of Science degree in Civil Engineering from the University of Alabama at Birmingham. She is licensed to practice engineering in Alabama, Georgia, Mississippi and South Carolina — and holds a current National Council of Examiners for Engineering and Surveying record.
Judith is also an instructor for the University of Alabama in the Continuing Studies Environmental & Industrial Programs. Her responsibilities include development of classroom materials, classroom instruction and hands-on training.
A committed community servant, Judith's been involved with Civitan International since the early 1980's. She's held numerous offices in the Center Point and Hoover Civitan Clubs, and is currently serving as the Governor of the Alabama Central District. In her spare time, Judith enjoys golf and being out on the lake with her dogs — who, by the way, are regulars in our office!
In her own words:
I started my career in aerospace engineering with the FAA, but I hated being in a building without any interaction with the outdoors. So I moved back to Birmingham and completed a civil engineering degree while working for several civil consulting firms.
The environmental field was just taking-off as I was finishing my degree, and I could see there was a lot of potential for growth within the industry.
I love the challenges my job gives me. I get to do something different every day, while using my scientific training to solve our clients' problems.
Phil Davis, P.E.
Senior Engineer – Regulatory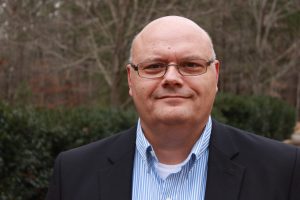 Phil served in various capacities during his more than 28 years with the Alabama Department of Environmental Management (ADEM) including with the Water Division, Air Division, Solid and Hazardous Wastes Branches and for the past 5 years, as the Chief of the Land Division.
In that position, Phil was responsible for the implementation of Alabama's regulations governing all aspects of waste management and remediation — including solid and hazardous wastes, underground storage tanks, and brownfields/voluntary cleanup program site redevelopment.
Phil also authored numerous ADEM regulations, and drafted the 2008 amendments to the State's Solid Wastes and Recyclable Materials Management Act. In 2016, Phil was chosen to serve on the Governor's Solid Waste Management Task Force — and participated in the development of new, statutory landfill siting requirements which took effect in 2017.
Phil graduated from Auburn University in 1988 with a Bachelor's degree in Civil Engineering. He is a registered Professional Engineer in Alabama, and has been active in a number of professional organizations — including Alabama's Water Environment Association, the Air & Waste Management Association and the Solid Waste Association of North America.
The father of four, Phil spends most of his time away from work with his family. The Davises regularly attend Auburn Tigers sporting events, and one of the family's favorite travel destinations is Disney World. In his personal free time, Phil confesses to being a frustrated golfer.
Phil and his wife Nikki are active members of First Baptist Church of Prattville — where both serve the Children's Ministry as Sunday School teachers and Phil is a missions leader for the church's 5th and 6th grade boys.
In his own words
When I retired from ADEM after three decades as a state environmental regulator, I wanted to work with the environmental consulting firm that gave me the best opportunity to continue using my experience and knowledge of the various regulatory requirements to positively impact Alabama's environment.
At ADEM, I saw countless regulated facilities faced with noncompliance issues that could have been either avoided or corrected with a thorough understanding of the regulations. But because I was a regulator, I was rarely in a position to advise individual facilities on their compliance options.
Now that I'm at Highland, I love being able to assist our clients in achieving and maintaining compliance with complex environmental regulations — helping them avoid often-costly remediation and corrective action projects, not to mention the negative public scrutiny that comes with them.
Barry Robison, P.E.
Consulting Engineer
Barry Robison began working as a Consulting Engineer with HTSI in 2010 after practicing in the environmental field for over 40 years. He began his career with the US Public Health Service designing, installing and operating air pollution monitoring systems throughout Alabama and in New Orleans, Louisiana.
Barry spent approximately 10 years as the Director of the Jefferson County Air Pollution Control Program before going into private practice as a Consulting Environmental Engineer — where he assisted numerous clients with air, waste water, and solid and hazardous waste issues. Barry has drafted permits, and designed waste water treatment systems & air pollution control equipment. He's written extensively on Best Management Practices and Spill Prevention, Controls and Countermeasure Plans.
Formerly President of Robison and Layton Engineers, Barry later served McWane, Inc. as the Vice President for Environmental Affairs. In that role, he conducted due diligence on potential acquisitions, prepared Resource Conservation and Recovery Act, Water Pollution Control, Air Pollution Control and Solid Waste permit applications, drafted Spill Prevention, Controls, and Countermeasure and Best Management Practices Plans — while providing environmental guidance assistance and advice to all the McWane facilities in the US and Canada.
A Registered Professional Engineer in Alabama, Barry earned his Bachelor of Science degree in Mechanical Engineering at Stanford University — and his Masters degree from the University of Alabama at Birmingham.
Dave Davis, P.G.
Senior Project Geologist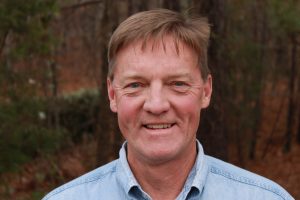 Dave Davis has been working at Highland Technical Services since 2005. He has worked as an environmental geologist since 1991, and has broad experience in soil and groundwater investigations for underground storage tank, landfill, Resource Conservation and Recovery Act, Comprehensive Environmental Response, Compensation, and Liability Act, United States Department of Defense, United States Department of Energy, industrial, municipal and commercial facilities.
Dave also has extensive experience in conducting environmental due diligence for real estate investment trust portfolios, industrial acquisitions and other commercial real estate matters.
Dave earned a Bachelor of Science degree in Geology from the University of Alabama and a Masters degree in Environmental Management from Samford University. He is licensed to practice geology in Alabama, Georgia, Mississippi, Tennessee and Florida.
In his spare time, Dave enjoys mountain biking, backpacking, hunting, traveling, and watching Alabama Football with his friends. A Scout in his own childhood, Dave's remained active in Scouting with his sons. And for eight years, Dave worked with the Hoover Marching Band — which, he'll tell you, gave both of his sons invaluable opportunities to learn leadership and teamwork
In his own words
I've always loved the outdoors. My dad is a forester, logger and hunter — and I took my first steps toward a career in environmental and geoscience consulting in high school. My favorite teacher, John Hall, got me hooked on the physical science subjects. He was a real inspiration to me. Then, in college, I remember liking the people who took those kinds of upper level courses — and liked the idea of working with people like that, after I graduated.
I was a geologist with Science Applications International Corporation when Billy offered me the opportunity to join Highland.
Today, I particularly enjoy helping our clients reduce their risks of buying properties saddled with expensive environmental problems. With the dependable property data & information we give them as buyers and lenders, they can move forward with confidence that they're buying assets — not liabilities.
I'm proud of the fact that we've remediated soil and groundwater pollution, and helped keep a number of Alabama's streams from being loaded with sediment. We've improved public safety by reducing the contaminants that can put our citizens at risk — and by helping waste operations monitor their facilities to protect the health of the surrounding ecosystems and the people who live there.
On a personal level, I love the flexibility I have at Highland — as well as our clients and my co workers. I treasure getting to see a lot of our state, and I'm always pleased to know a client's happy enough with our work to make us part of their decision-making team. And oh yeah, I really like the fact that our office is just five miles from my house!
David Wall, REM
Senior Project Scientist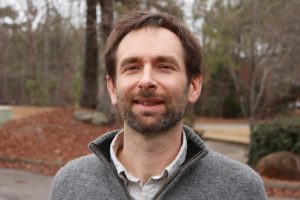 A Project Environmental Scientist since 2005, David Wall joined Highland Technical Services in 2008. He is experienced in managing on-going remediation activities for post closure Resource Conservation and Recovery Act facilities, soil and groundwater assessments for Brownfield and Underground Storage Tank sites, Alabama Risk Based Corrective Action Evaluations, Phase I and Phase II Environmental Site Assessments, threatened and endangered species assessments, and wetland and stream delineations.
David earned a Bachelor of Science degree in Biology from the University of Montevallo. He is a Registered Environmental Manager.
An avid mountain bike rider, David's the coach and team director of Spain Park's Middle School and High School Mountain Bike Team. 2018 marks the third season for the team, which now has 21 riders — boys and girls.
In his own words:
I chose a career in the environmental field because it genuinely benefits people and communities, and I enjoy being able to offer clients cost-effective solutions to environmental challenges. I also like the fact that I get to work inside and outside the office.
I joined Highland to broaden my professional experience. I like the diversity of environmental work we do, and the regular interaction I get with our clients. Being a small company, we all get to work directly with our clients on a wide variety of projects.
Many of our clients are developers seeking to transform contaminated, unused sites into safe, viable commercial and/or residential properties — which routinely affords me the opportunity to help them provide their communities with new jobs and other social / economic benefits. And that's rewarding on a number of levels.
Lori Norton, P.G.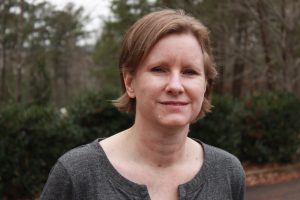 Project Geologist
Lori Norton has been with Highland Technical Services since 2011. She's experienced in Phase I and Phase II Environmental Site Assessments, Spill Prevention Control and Countermeasure field work and plan preparation, voluntary cleanup projects, Alabama Risk Based Corrective Action evaluations, and management of Subtitle D landfills including semi-annual statistical analysis and reporting. She also has experience managing Underground and Aboveground Storage Tank assessment and remediation projects and has successfully brought sites in the Alabama Tank Trust Fund to No Further Action status.
Lori earned a Bachelor of Science degree in Geology from Georgia Southwestern State University, and is a Registered Professional Geologist in the State of Alabama. An avid homebody, Lori enjoys reading and making crafts away from the office.
In her own words:
I studied geology because it encompasses all of the sciences — from biology to physics and chemistry.
I'm proud to be part of Highland because we're honest with our clients. Ethical standards are extremely important to us — which is why our clients can be confident we're giving them the kind of guidance that benefits them and ensures that they're in compliance with regulations.
The best part of my job is the workplace. I really enjoy being with my co-workers. We're like a family. When it comes to all of the places I've worked, Highland and the Navy are the two places where I enjoy(ed) coming to work.
I love being able to work on such a wide variety of projects at Highland. I honestly believe that the diversity of experience and expertise our people have is what makes this company such a great partner to our clients — when it comes maintaining to environmental compliance.
Stephen Acreman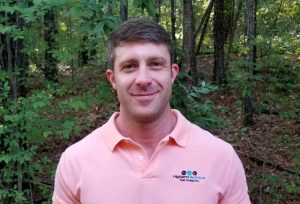 Project Environmental Scientist
Stephen Acreman began working at HTSI in 2008 and has worked in the environmental consulting industry since 2006. Since that time, he was involved in several projects including the sampling, remediation and disposal of mercury contaminated soils from residential neighborhoods, and the cleanup, categorizing, manifesting and transportation of hazardous waste from clandestine methamphetamine production labs. Upon joining HTSI, he has supported a broad range of projects, including underground storage tank monitoring and remediation, wetland delineations, management of Subtitle D landfills including semi-annual statistical analysis and reporting, soil and groundwater sample collections, storm water National Pollutant Discharge Elimination System inspections and sampling, Resource Conservation and Recovery Act remediation operation and maintenance activities, Geographic Information Systems, and American Society for Testing and Materials Phase I & II Environmental Site Assessments. He is also a Certified Accredited Asbestos Inspector and Asbestos Management Planner, Lead Inspector and Lead Risk Assessor, and Wetlands Delineator.
Stephen earned his Bachelor of Science degree in Environmental Science from Auburn University in 2006. In his spare time, Stephen enjoys playing guitar, working out, and spending time outside with his dogs.
In his own words:
I joined Highland for a better career opportunity and a better life. I enjoy Highland's family atmosphere. My coworkers are great, and Miss Holly is like a second mom to me!
Being part of this firm inspires me to always make an extra effort to let clients know we care how they're doing personally, in addition to how they're doing with their businesses. It's also encouraging to know that our clients can trust us, and the work we do for them.
I really enjoy GIS work, and doing wetlands assessments. And nothing feels better than knowing that a client is completely satisfied with my work. I'm reminded of a client who once specifically requested that I be onsite when we did work for them. Knowing they valued my work that much was a real honor for me.
WHAT OUR CLIENTS ARE SAYING:
"Highland Technical Services is on a very short list of consulting firms in whom I have absolute trust — both in what they do, and in how they put their plans and programs together."